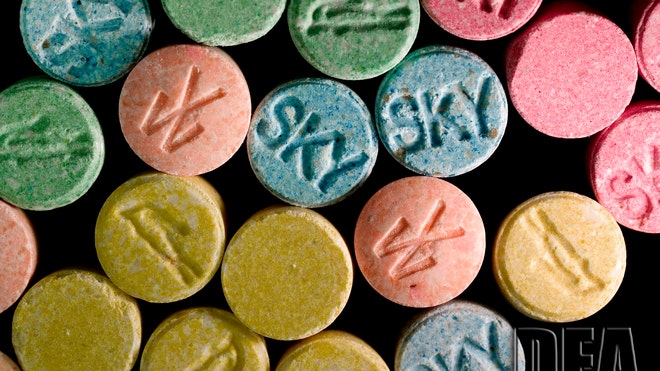 Austin, Texas, Oct. 2, 2013 (GLOBE NEWSWIRE) — Circuit of The Americas is pleased to announce multiple post-race activities free to fans attending the 2013 FORMULA 1 UNITED STATES GRAND PRIX, with a post-race concert from globally recognized music sensation Pitbull at the Austin360 Amphitheater on Sunday, Nov. 17. Fans will also have the opportunity to take part in the post-race track invasion, providing track access from Turns 1 to Turn 15. Pitbull a.k.a. Mr. Worldwide and Mr. 305 is a globally successful musician, performer, business entrepreneur, fashion icon and actor whose career sales exceed five million albums and 40 million singles worldwide. Pitbull has No. 1 hits in more than 15 countries, and his videos have been viewed more than three billion times. His music video for the single "Give Me Everything" has received more than 300 million views on YouTube. His world tour sold out concerts in United States, Canada and Europe before bringing the party to the Japan, China, Latin America and Australia.
United States shutdown solution no closer after crisis meeting
"It was a group of about 12 people at someone's house and we were all just celebrating," Anna recalled. "Somebody had it and, and you know, it was a pretty electronic music kind of crowd." Molly, an illegal stimulant frequently sold in pill form, has become prominent in the electronic music scene over the past decade, said Anna, 26, who did not want to give her full name because she is in school and "counseling people to be healthy." Molly is the street name for a drug that is pushed as the pure powder form of a banned substance known as MDMA, the main chemical in ecstasy. In the last five years, Molly has made its way into popular culture, helped by references to it made by entertainers such as Madonna, Miley Cyrus and Kanye West. The drug's dangers became more clear after a rash of overdoses and four deaths this summer, including two at a huge annual electronic music festival in New York City. The parties of the late 1980s and early '90s saw the heyday of ecstasy, but its popularity began to wane a decade ago after a number of deaths and hospitalizations. That's when Molly made her way onto the scene. Over the last few years, drugs sold under that name have "flooded" the market, said Rusty Payne, a spokesman with the Drug Enforcement Administration. In some states, there has been a 100-fold increase – the combined number of arrests, seizures, emergency room mentions and overdoses – between 2009 and 2012, according to DEA figures. The drug is accessible and marketed to recreational drug users who believe it to be less dangerous than its predecessor, which was often cut with other substances, from Ritalin to LSD. Like ecstasy, Molly is said to give a lengthy, euphoric high with slight hallucinogenic properties. In reality, however, the promised pure MDMA experience "doesn't exist," said Payne. 'SOMETHING COMPLETELY DIFFERENT' Most of the Molly is one of several synthetic designer drugs that have been flooding the U.S. and European marketplace from chemical labs primarily based in China, Payne said.
But after nearly 90 minutes in the Oval Office, both sides emerged with positions unchanged and the government heading into its third day of shutdown. The president reiterated one more time tonight that he will not negotiate, House Speaker John Boehner said as he emerged after a meeting that he said was little more than a nice conversation, a polite conversation. The only thing thats stopping it right now is that John Boehner has not been willing to say no to a faction of the Republican Party that are willing to burn the house down because of an obsession with my health care initiative, Obama said. The White House meeting also included House minority leader Nancy Pelosi, Senate minority leader Mitch McConnell, and Vice President Joe Biden. Even as 800,000 federal employees remained furloughed and government agencies were shuttered or crippled, the White House began turning its attention to the next battle: raising the debt ceiling. Treasury Secretary Jacob Lew has warned that the government will not be able to borrow more money unless the debt ceiling is raised by October 17. Administration officials and economists have warned failing to raise the ceiling would trigger a default on government debt that could lead to meltdown in debt markets and push the economy into another recession. When asked whether Wall Street should shrug off the stalemate in Washington, Obama told CNBC: I think this time is different. I think they should be concerned. Am I exasperated? Absolutely Im exasperated because this is entirely unnecessary, Obama said. I have bent over backwards to work with the Republican Party and have purposely kept my rhetoric down. Obama hosted 14 chief executives from top financial firms at the White House on Wednesday, who afterward issued dire warnings about the debt ceiling and called on Republicans not to use it as a bargaining chip. Theres a consensus that we shouldnt do anything that hurts this recovery, Lloyd Blankfein, chief executive of Goldman Sachs, said as he left the White House. You can relitigate these policy issues in a political forum, but we shouldnt use threats of causing the US to fail on its obligations to repay its debt as a cudgel. The business community frequently sides with Republicans and has fought some of Obamas health care and financial regulatory laws. But the White House has won support from business in the current fight, with groups such as the US Chamber of Commerce urging Republicans to drop their demands that the health care law be tied to funding the government. Corporate leaders have warned that a debt ceiling crisis could be a disaster.
United States roster falling to pieces ahead of remaining 2014 World Cup qualifiers
You may see them as meaningless, and its true that next weeks match against Jamaica in Kansas City and the final round closer four nights later in Panama wont mean a thing for the United States in the official picture. (The U.S. schedule is here .) They are going to Brazil, and finishing atop the six-team group probably will not impact the United States ability to get a more favorable tournament draw in December. But Klinsmann (pictured along with Clint Dempsey ) will tell you that opportunities to fine tune and tweak between now and next summer are precious and few, and squandering these chances to reinforce all good tenets and to further fuse the combinations is wasteful. Either way, hes not going to have that chance over the next couple of weeks; his plan to use these upcoming qualifiers for further World Cup prep is unraveling, and quickly so. Lets look at the first-choice players who will not be available, or who will be limited in their fitness and abilities due to recent injuries: Michael Bradley could return to the training field for Roma this week, but his ongoing ankle injury makes a trip to the United States seem less and less likely. Everybody should know by now that Bradley is the one absolutely indispensable piece to this U.S. puzzle, so any efforts at a top performance begins with their midfield glue. Clint Dempseys hamstring issue (Where did he get this thing? No one seems to know.) has kept the U.S. attacker out of Seattles last two matches.
Good News: The United States Still Isn't a Failed State
But no, the United States is still not a failed state, much as many people seem to be enjoying asking the question –at least not according to the judgment of the folks at the Fund for Peace, who put together the annual Failed States Index in collaboration with FP. The United States currently ranks a solidly not-failed 159th out of 178 states on the Fund's annual index , which orders countries based on how they score across 12 indicators , and it would take a big hit to push America into failed territory. The shutdown, depending on how long it goes on, could cause the United States to at least rise a few spots in next year's rankings (the higher the ranking, the more instability). Congress's inability to agree on a spending plan has consequences for several indicators of "failedness" where the U.S. has already not been faring too well of late, Krista Hendry, executive director of the Fund, told FP. It's a demonstration of an increasingly factionalized elite, it leads directly to a deterioration of public services, and it doesn't exactly do the economy any favors, or strengthen perceptions about the legitimacy of the state. But hey, we have a lot going for us! General rule of law holds — federal courts are still hearing cases, and prison guards are still on the job. Essential services have been preserved; mail, for instance, is still being delivered. Our federalized system means states are still capable of running their own schools and hospitals without federal aid. "We still have air-traffic controllers in the towers, we still have military that are on call and as ready as they were yesterday. Essential services are all still going to function," said Failed States Index Co-Director J.J. Messner.