Elsewhere, U.K. mortgage approvals rose to the highest in more than five years in August and Hometrack said the nations house prices rose the most in more than six years this month. In the U.S., congress is leaving itself just one day to end a budget stalemate that raises the risk of the first government shutdown in 17 years as Republicans sought to shift blame for the gridlock to Democrats. The Senate will reconvene this afternoon, when it will reject a House plan to delay and limit President Barack Obama s Affordable Care Act. In response, the House would add another provision to the spending measure and send it back to the Senate, said Representative Kevin McCarthy , the top House Republican vote counter. Modest Recovery Business activity in the U.S. expanded more than forecast in September, reaching a four-month high and adding to signs of a rebound in manufacturing that will help underpin the worlds biggest economy. The MNI Chicago Report (CHPMINDX) business barometer rose to 55.7 from 53 in August. Numbers greater than 50 signal expansion. The median forecast of economists in a Bloomberg survey was 54. While the ECB expects the currency blocs economy to gain further strength in the second half of this year, Draghi said this month that risks are still on the downside, referring to a modest pace of the recovery. The Frankfurt-based central bank predicts the economy will shrink 0.4 percent this year before growing 1 percent in 2014. The ECB pledged to keep interest rates at current levels or lower for an extended period of time to fuel the recovery, a commitment it first made in July and repeated in August and September. Policy makers will gather in Paris on Oct. 2 for their next monthly rate decision meeting.
Insight: As Ukraine looks west to Europe, Russia's shadow looms
The milk quota was introduced in the 1980s in response to surplus production and acts to maintain dairy prices plummeting. The measure is crucial to famers in poorer regions of Europe who rely on the market stability the quota brings. In 2015, the European Union will abolish the milk quota, sparking concerns that the move would open the door to market instability. "After the quota, there will be a tremendous impact in market. The volatility of milk price is high already, but when the quota ends, the volatility will increase further," Paolo de Castro, chair of the European Parliament's agriculture committee told CNBC. But five member states including Germany and Cyprus were fined a total of 46 million euros on Tuesday for exceeding their milk quotas, casting doubts over the Commission's hopes of calm in the dairy market after the quota rules end. Agricultural experts said that the quota could be holding back production in some countries and a boost in milk production is possible after it has ended. Removing the quota in countries that have already exceeded the cap is going to help increase the supply of milk, Professor Jeremy Franks from Newcastle University's School of Agriculture told CNBC, adding that it is "holding back production". The scrapping of the milk production limit comes as the Common Agricultural Policy, which provides help to farmers across the continent, undergoes sweeping reform. "Areas of higher costs and more disadvantaged places, are likely to reduce production, therefore there will be winners and loser across EU," he told CNBC. Renwick said milk prices are likely to fall with the boost in milk production after the 2015 quota lift, but global prices will play a big role. ) "What has been happening in recent years is that EU price has been closely linked to world price. With the opening up in markets and reduced use of price support, the EU is closer to world market." While the increased milk supply could push down prices, Renwick said price cuts may not be passed on to consumers as companies bag the extra profit. By CNBC's Arjun Kharpal: Follow him on Twitter @ArjunKharpal
Europe's cheap stocks set for a long catch-up rally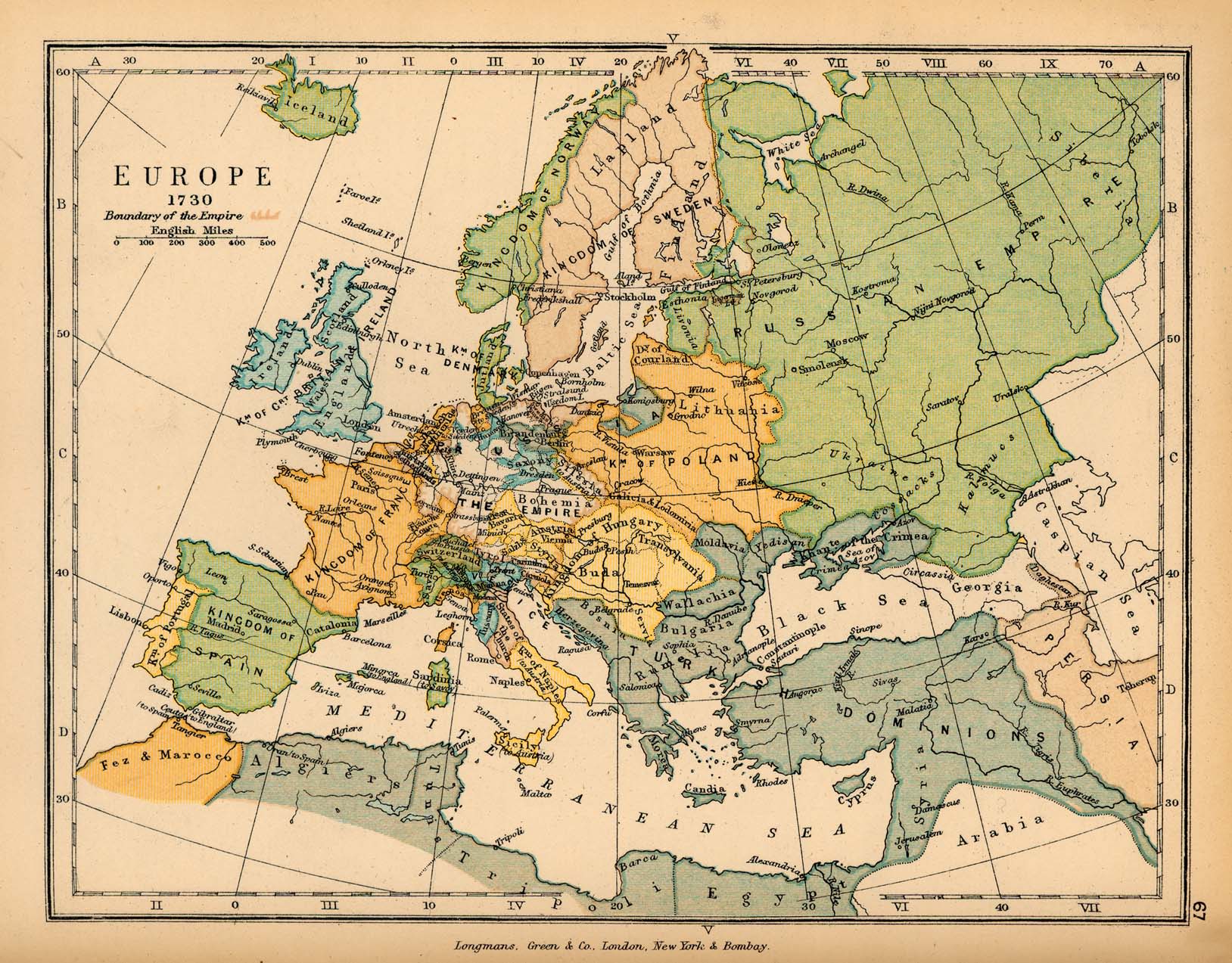 Armenia was the first to cave, turning its back on an "association agreement" with the European Union and agreeing instead to join Russia's customs union – a trade zone with Belarus and Kazakhstan launched in 2010. Moscow has also homed in on defense or trade vulnerabilities in Georgia, Moldova and Azerbaijan, although the first two remain likely to move ahead with closer EU ties at a special summit in Vilnius in late November. Belarus, despite friction with Moscow, remains firmly in Russia's camp for now. The big question is Ukraine, economically and politically the most important of the partnership countries. Despite pressure on trade, including key gas supplies from Russia, which sees Ukraine as culturally its own, Kiev is determined to look West and seal closer links to Europe next month. That's not what Moscow wants to hear, or will accept. "What we have seen during the past few weeks is brutal Russian pressure against the partnership countries of a sort that we haven't seen in Europe for a very long time," said Sweden's Foreign Minister Carl Bildt last month, describing Moscow's actions as "economic warfare". Russia has said it is merely protecting its interests. "Russia is in no way trying to infringe on anyone's sovereign right to make decisions about their international activity," President Vladimir Putin said in September. Nearly all the partnership countries do the vast majority of their trade with Russia and rely on it for gas. Moscow is concerned about a flood of European goods entering the country if Kiev signs a free trade agreement with the EU. Trade is particularly sensitive: Russia was Ukraine's biggest trading partner but not any longer. Now it is the EU, with 27 percent of Ukraine's exports and 34 percent of its imports, and the volume growing by double digits annually. Russia is also wary of the EU's broader agenda.
Why Europe is crying over spilled milk
Take our geography quiz. It fuels an already confused debate when it comes to the future of transatlantic relations, says Ian Lesser, senior director for foreign and security policy at the German Marshall Fund of the United States in Brussels. Europe is already worried that the US is pivoting to Asia, and what this would mean for European strategic interests…. [The shutdown] will also reinforce existing European anxieties about a more inward-looking, less activist US. The Obama administration has acknowledged the global impact of the shutdown. It does have an effect on our relationships around the world and it cuts straight to the obvious question: can you rely on the United States as a reliable partner to fulfill its commitments to its allies? Defense Secretary Chuck Hagel said to reporters this week. It does cast a very significant pall over America's credibility to our allies when this kind of thing happens. A loss of confidence in the US? While a long-term shutdown would impact the global economy and thus Europe, it doesn't directly mar transatlantic policies, such as the trade agreement negotiations that are underway. But it is the expression of a deeper problem of failed checks and balances that will impact American ties with Europe, says Josef Braml, a transatlantic expert at the German Council on Foreign Relations in Berlin. If the superpower has no room to maneuver, it will have to shift burdens to foes and friends, he says, which will then create a wedge. "We already see it in security policy, Dr. Braml says, especially the waning US commitment to NATO and its focus on Asia.
In these cases, the distinction between value and quality stocks has been blurred. "The opportunity is not so much in deep value but in relative valuation within the European equity space, where you have a lot of cheap cyclicals that you can invest in and benefit from the cyclical upturn," said Manu Vandenbulck, senior investment manager at ING Investment Management. On a sector basis, energy and financials – the biggest weights within the MSCI Europe Value index – look the cheapest, followed by utilities and consumer discretionary shares. Investors, though, are using additional criteria to filter stocks that are cheap for good reason from those that may be unjustly discounted. ING Investment Management looks at sustainability of dividend payments, for example, while JPMorgan prefers firms well placed to ride Europe's economic recovery. "That is banks, obviously, autos, part of construction, part of consumer cyclicals. So this is what we think has to be played – cheapness but cheapness which is linked to the improving activity," said JPMorgan's Cau. "We don't want to buy value which has no catalyst, because value traps will remain value traps." @yahoofinance on Twitter, become a fan on Facebook Related Content Chart Your most recently viewed tickers will automatically show up here if you type a ticker in the "Enter symbol/company" at the bottom of this module. You need to enable your browser cookies to view your most recent quotes. Search for share prices Terms Quotes are real-time for NASDAQ, NYSE, and NYSEAmex when available. See also delay times for other exchanges . Quotes and other information supplied by independent providers identified on the Yahoo! Finance partner page . Quotes are updated automatically, but will be turned off after 25 minutes of inactivity. Quotes are delayed at least 15 minutes.