World Food Prices Drop to Lowest in Three Years on Grain Slide
The Pew Research Center, a nonprofit polling firm, found in a July survey that self-identified liberals, moderates and conservatives who receive food stamps are in a statistical tie. A lot of people who commented on the column wanted to regulate what foodstuffs program participants can buy — often not realizing that alcohol and prepared foods are banned. And many respondents bashed food stamp recipients, declaring they should "get a job," "stop having kids on my dime" or giving a variation on such cliches. "Chiefpr" writes to one reader who's been out of work: "Get training to better yourself and DO NOT have kids until you can feed them. But do not demand I do all that and support you …" But the truth refutes the cliches: Feeding America says participation in SNAP, or the food stamp program, "historically follows unemployment with a slight lag." Speier slams GOP slashing food stamps Mayor Booker: Food stamp living is hard Unemployment increases food stamp rolls, not people with children who go looking for aid. And unemployment has been abnormally high because of the recession that began under the previous president. In fact, USA Today found that "under President George W. Bush, the number of recipients rose by nearly 14.7 million . Nothing before comes close to that." With employment increasing, "the Congressional Budget Offices projects SNAP participation to begin declining in 2015." Shaun Kirkpatrick commented: "There was a work requirement for welfare. Bill Clinton did that during his welfare reform that most working people applauded. To make sure he got the votes and make Republicans look greedy and evil, Obama removed the work requirement …" Kirkpatrick's perception is prevalent on the Web. But that information comes from a 2012 Mitt Romney political ad that got it dead wrong . Obama actually encouraged the states to strengthen their work requirements.
Food security scheme launched, Ashok Gehlot says benefits will reach APL families as well
Starting the Union government's flagship programme on Gandhi Jayanti, Gehlot mentioned that benefits of the scheme will reach not just the BPL families but also APL families in the state. "We have effectively managed our finances. This is the reason we are in a position to implement social welfare schemes. With food security, not just families living under poverty line, but poor families of above poverty line (APL) too will be benefitted," said Gehlot. The state has been allotted 2, 32,000 metric tonnes of foodgrains for October by the Centre for distribution to the identified beneficiaries through the targeted public distribution system (TPDS). As per the provisions of the Act, beneficiaries will be entitled to receive 5 kg of wheat per person per month at the cost of Rs 2 per kg. Rice will be provided in Rs 3 per kg while thick grain will cost Rs 1 per kg. Minister for food and civil supplies Parsadi Lal Meena, however, admitted that October 2 launching was more of symbolic and the actual implementation would begin only from October 20. "All our TPDS shops at panchayat and block level will start distributing the foodgrains in a full-fledged manner from October 20." "All the district collectors have been instructed to distribute the coupons to the beneficiaries for October latest by the 20th. Also our share approved by the Union government will reach us in next few days. Therefore, the full roll-out will start only after mid-October," said Meena. While addressing a gathering at Nagaur, Gehlot reiterated the government's intention to also guarantee a shelter to each family in the state.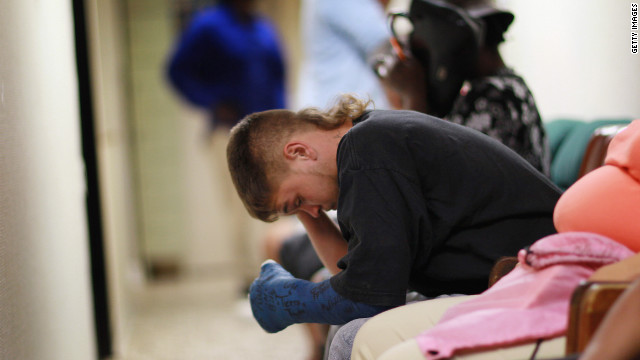 In all these discussions, three things always struck me: One, that the practice of agriculture was difficult – physically and economically – but emotionally satisfying. Two, that it was complex — there were a lot of variables involved in any decision my father took for our farm – weather, government policies, labor availability, food prices, land prices, interest rates, equipment costs, (just to name a few) — all were considered all the time at both ends of the entire food ecosystem. And three that my family wanted me to get out of farming and become a professional (doctor or engineer) – the hardship and complexity was just not worth it; other professions were more efficient at making money. Quite a message to digest for a 10-year-old. But even more importantly, quite a paradox — if the world indeed needed is challenged by population growth, don't we need more, smarter professionals as growers, not fewer? And, shouldn't we have more emphasis on making the food ecosystem profitable and efficient, so young people don't leave this important vocation as a career choice? And shouldn't the best technologies be constantly focused on making food tastier, more nutritious, more affordable, more efficient and safer while also allowing farmers to earn higher profits? How can we achieve this? Clearly my parents couldn't imagine that future. They saw the food ecosystem as a zero-sum game. But then again, neither could they imagine Google, Facebook, Amazon, Netflix or Verizon.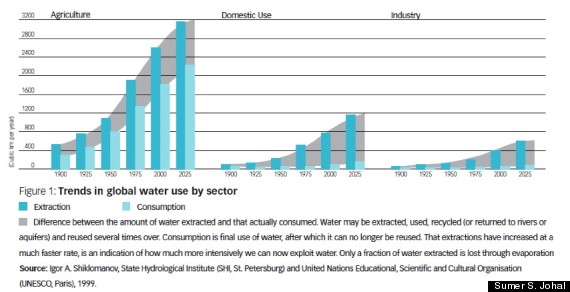 An index of 55 food items tracked by the FAO fell to 199.1 points from a revised 201.4 in August, the Rome-based United Nations agency wrote in an online report today. The gauge is down from a record 237.9 points in February 2011 and at the lowest level since September 2010. The decline in food prices was driven by a 6.1 percent drop for grains, as all other components of the index rose, led by sugar, the FAO said. Global corn production will jump to 943.2 million metric tons in 2013-14 from 862.9 million tons in the previous period, the International Grains Council forecast last week. The sharp decline in September follows an already sizable drop registered in the previous two months, reflecting a generally favorable supply outlook, particularly for maize and rice, the FAO said, using another name for corn. The FAOs grain price index fell to 197.7 points last month after sliding 7.5 percent to 210.6 in August, slipping to the lowest level since August 2010. In a separate report, the FAO cut its outlook for 2013 world grain production by 3.1 million tons to 2.49 billion tons on a reduced outlook for wheat output, still rising 7.7 percent from 2.31 billion tons in 2012. The wheat outlook was lowered by 5.2 million tons to 704.6 million tons. International wheat prices were mostly unchanged from August on rising demand and a reduced outlook for harvests in Southern Hemisphere growers, according to the FAO. Sugar The FAOs sugar index rose 1.8 percent to 246 points, after unfavorable weather hampered harvesting in the center-south region of Brazil , the worlds largest producer of the sweetener. Rising demand in India due to festive seasons provided short-term price support, the UN agency wrote.